We offer one bedroom and three-bedroom corporate units that can be rented for durations of three to eleven months. These corporate units offer cable and internet and are fully furnished all the way down to the silverware and linens. Each unit is equipped with its own washer and dryer, a large, screened patio, and a private entrance. Coventry Park offers many restaurants, stores, and recreation areas just a short drive away. Sporting events, business, leisure, or travel…Coventry Park is the perfect luxury location for your short stay.
CONTACT US today to see the availability for your next visit!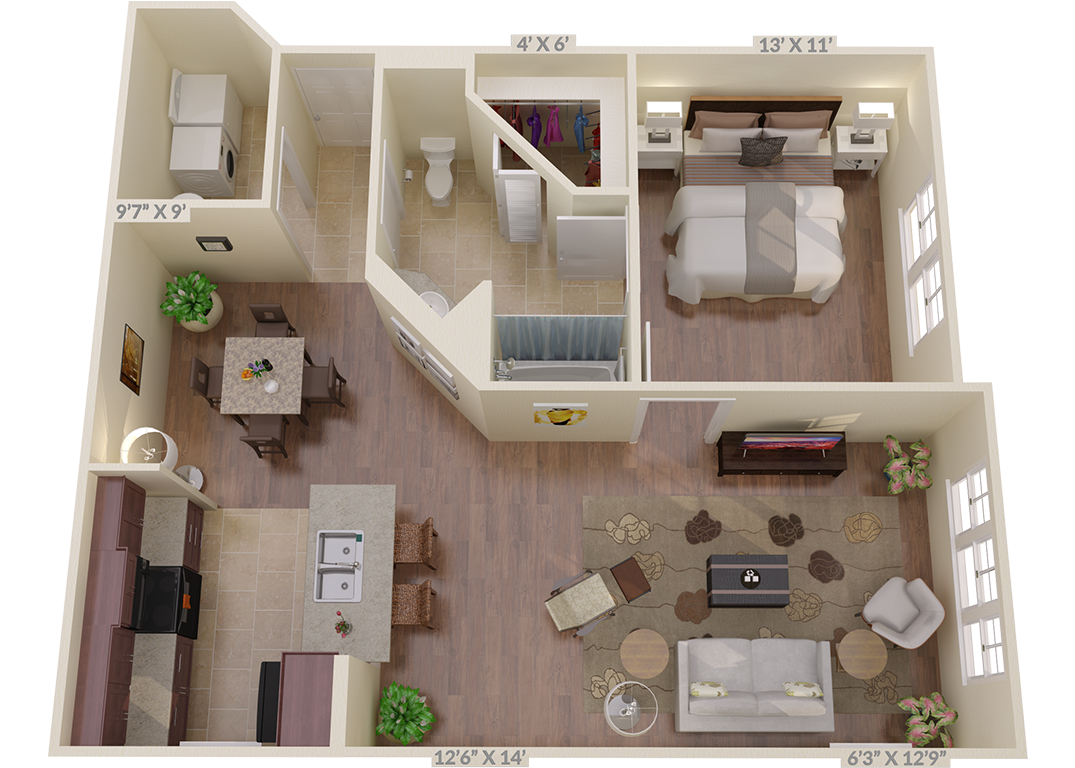 ONE BEDROOM CORPORATE UNIT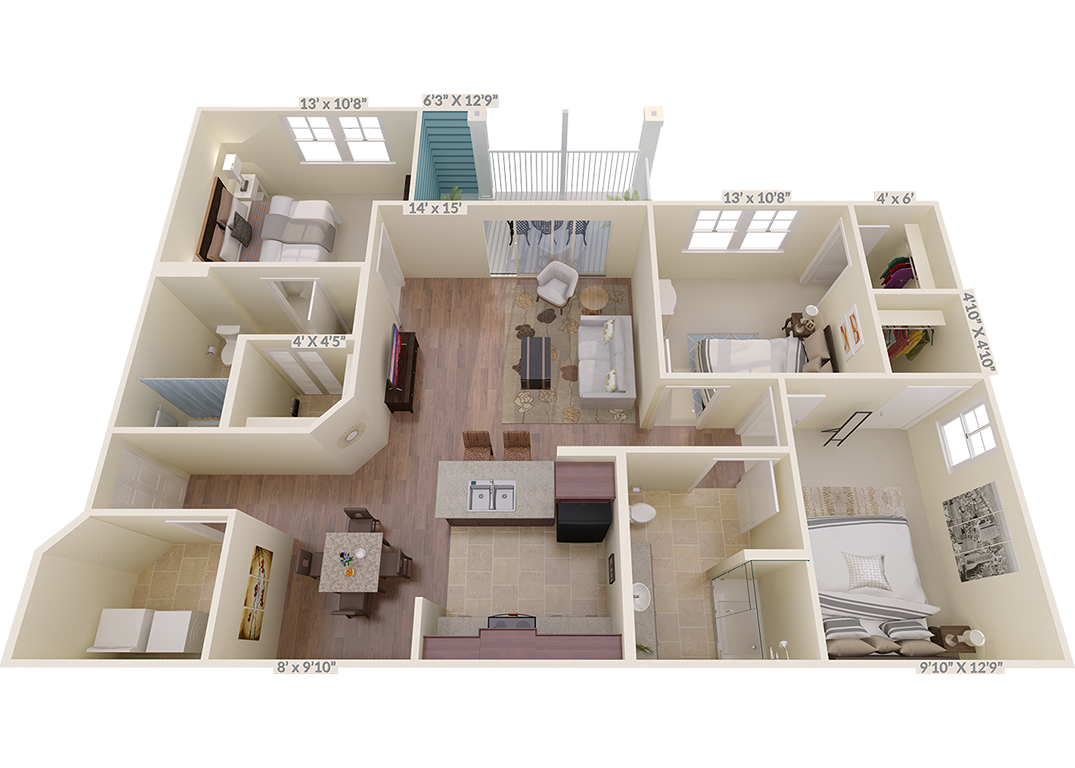 THREE BEDROOM CORPORATE UNIT
Corporate Units for Rent
Travelling for work has the potential to be a much-needed change of scenery, but at the end of the day, employees are separated from their families, friends, and their familiar surroundings. No one wants to go back to a hotel after a long day of work. They want to retreat to a warm, fully furnished living space. Whether you are a travelling professional or an employer looking for adequate housing for your employees, these corporate apartments in Jacksonville at Coventry Park are the perfect solution.
Corporate Apartments With A Warm Atmosphere
At Coventry Park, our Jacksonville corporate rentals are designed to make your temporary living experience feel as much like home as possible. The more comfortable business travelers feel in the place they are staying, the better rejuvenated they will be, allowing them to be more effective during the day. If employees stay in a hotel, they may hear other guests through the walls or walking the halls at all hours. However, our professional corporate units have a private entrance and screened-in porch so that guests can have the peace they need to relax and recharge.
Fully Furnished Corporate Rentals
While some companies have employees stay in hotels during work trips, hotels only provide the bare minimum. In contrast, our Jacksonville corporate rentals are fully furnished and equipped with everything travelling employees will need during their stay. This includes silverware, cookware, and linens for a comfortable bed to relax in at the end of the day. We also provide internet and cable services. Each unit also comes with a washer and dryer so guests will have access to fresh clothes without having to bring a great deal of luggage.
Convenient Corporate Housing
As an additional advantage, the furnished corporate apartments at Coventry Park are conveniently located minutes from I-95 and near the St John's Town Center. Our guests can spend their free time trying delicious food at local restaurants, shopping in unique boutiques or getting fresh air at nearby parks or on our on-site walking trail. Our units also have flexible booking policies. Our corporate apartments can be rented for three to eleven months, depending on your needs.
LEASES UNDER SIX MONTHS & ONE DAY ARE SUBJECT TO ADDITIONAL TAXES AND FEES